Manchester United's decision to sell Romelu Lukaku to Inter last summer and not panic-buy a replacement was an important step in the club's new long-term transfer plan. However, there is no denying that the move has hurt them throughout the 2019/20 season, even more so when Marcus Rashford was ruled out with an injury while riding a hot streak.
While Mason Greenwood, loanee Odion Ighalo and Anthony Martial have made up the numbers when it matters for United, it's impossible to ignore the gaping hole at the top of the field that needs addressing. With RB Leipzig's Timo Werner on the brink of completing a move to Chelsea, United fans will secretly wonder why their club didn't try and make a move for the prolific German. While the extension of Odion Ighalo's loan allows them to target other positions in this summer's transfer window, the reality is that the Nigerian's presence simply papers over the cracks.
Manchester United need a world class and hungry striker, capable of scoring week in, week out, no matter the competition. Anthony Martial has divided opinion amongst fans since signing in 2016, but the fact of the matter is that his consistency hasn't been there, and for too long.
So, what's behind Martial's stop-start career at Old Trafford?
The Frenchman's future seemed written in the stars when, at just 19, he scored in electric fashion against Liverpool on his debut in 2015. He bagged 16 goals in all competitions that debut season, not bad at all for the teenager who 'had no chance'.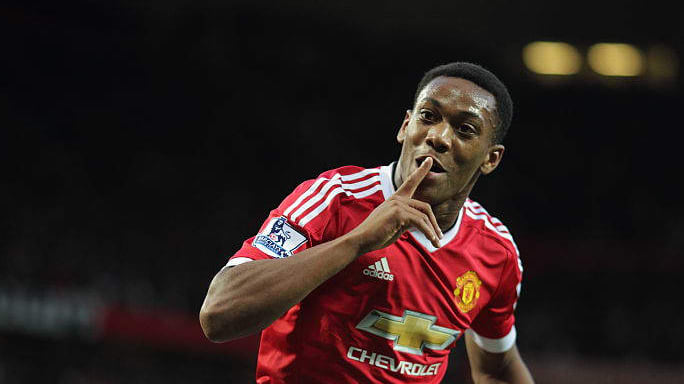 Since then, Martial has managed more than 10 goals in all competitions every season, apart from in 2016/17 (eight goals, eight assists). On paper, that's not a bad record, and considering so far this season the Frenchman is on 16 in all competitions, all sounds rosy. But if that were the case, why are United still struggling in attack?
Truth is, nobody quite knows what Martial's best position is. The club doesn't, the fans don't, and at this point we're not even sure if he does. It's become an unanswerable question among Manchester United fans, arguing whether he's better from the left wing or whether he's better centrally. And this is exactly the problem.
Louis van Gaal, Jose Mourinho and now Ole Gunnar Solskjaer have all struggled to find where the 24-year-old is most effective, which is hindering his consistency. Martial has often been shoved out wide to the left in some games, and left up top as the lone striker in others.
From the left, Martial is incredibly hard to defend one on one. His pace and close control with the ball is impressive and he can turn defenders inside out for fun, when he feels up to it. The issue comes off the ball, when Martial is often seen hugging the touchline without much desire to come inside and cause a problem for the opposition. Playing wide ultimately allows Martial to drift in and out of games, which Manchester United can't afford to compensate for, especially with Marcus Rashford equally deadly from the same position.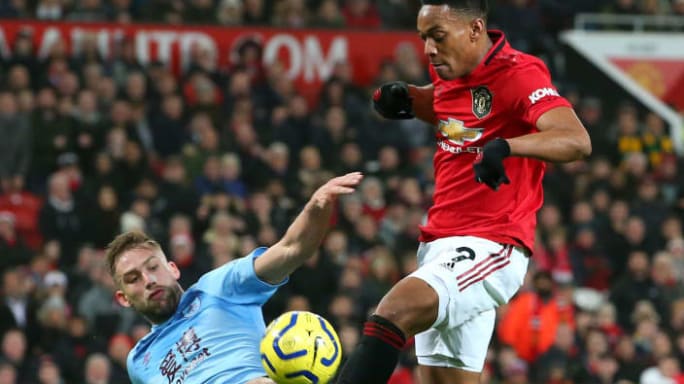 Martial has been hit and miss as a lone striker this season too. His 16 goals are a career best, but inconsistency from game to game has stopped that number from being even better. Too often, he can play like a world beater for two games before going missing in the next three. Even when he is on top form, he doesn't play like a poacher. Instead, he likes to drift wide, take on players and be on the ball. Not the out-and-out number nine that Manchester United need.
To say that Martial has no future at Old Trafford would be naive. The talent is there, but Solskjaer won't hesitate to look elsewhere if he can't find his feet soon as a consistent goalscorer who can be relied on every game, leaving the Frenchman in limbo.
If United signed Timo Werner before Chelsea swooped in and agreed a deal for the 24-year-old, perhaps their problems could've been solved. Unlike Martial, Werner is consistently lethal as a centre-forward and would no doubt link up nicely with explosive pace and crisp passes around him. However, United passed up the deal and must look elsewhere.
Lyon's Moussa Dembele is continually being treated as a consolation option for clubs, when in actual fact, he might just be the perfect candidate for United. If the price is right, the Frenchman, who again is most effective from the middle, could slot in and fill the gap in attack. With 22 goals and seven assists in total this season, he has to be considered as a viable option. The only issue? Lyon could well demand a hefty fee for Dembele, leaving United with a decision to make. Potentially overpay for yet another player, or move onto other targets?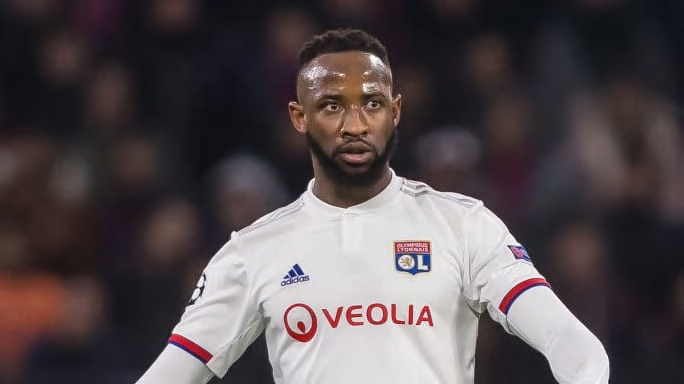 With the current global pandemic affecting football significantly, the summer transfer window won't be an opportunity to recruit as usual for clubs. United look likely to pursue Jadon Sancho, albeit at a costly price, which effectively rules out signing a world class striker.
Perhaps this is the blessing Anthony Martial needs; it gives him another chance next season to prove his worth and assert himself in the first team as a regular goalscorer for United, but he has a lot of work ahead of him to make the spot his.
Source :
90min