 Bruno Fernandes has made a real impact for Manchester United since joining in January, but the superstar Portuguese midfielder insists there is more to come from him.
The 25-year-old finally completed a big-money winter move to Old Trafford after months of speculation, joining from Sporting CP. His impact in England was immediate, as he scored three goals and laid on four assists in his first nine appearances for Ole Gunnar Solskjær's side.
The postponement of football because the global coronavirus pandemic has halted Fernandes' progress, but he's already proven in his short time in England that he's able to perform at the top level - scooping up the Premier League player of the month award for February.
Now, speaking to 'Talent Ain't Enough' on Instagram, Fernandes has hailed his new employers standing within the game, and admits that he must continue working hard - so that opponents don't figure out playing against him and work out a way to nullify his influence.
"My vision of coming to Manchester United is that I'm at one of the best clubs in the world. For me, the best club in England," Fernandes said.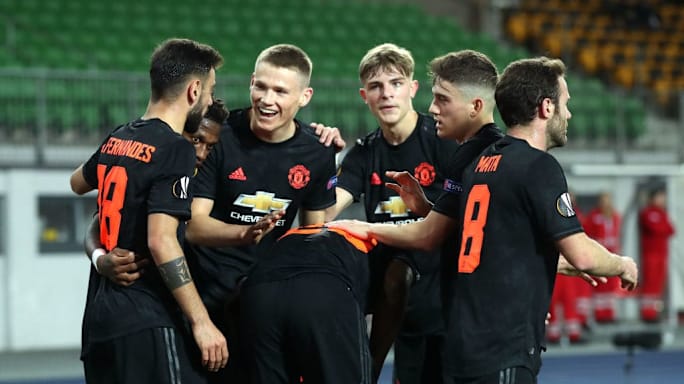 "My idea for the next years is doing better than I have until now.
"For me, now is maybe the most difficult part. The players start to recognise your game, start to know how you move, how you pass, how you shoot and the things become difficult now.
"So now I need to improve more and to work more and understand more the teams who I play against because they will understand me better, but I need to be prepared to understand better the difficulties they can have."
Fernandes' significant contribution to United's resurgence - before play was suspended - is evidenced by the Red Devils' impressive record since he joined. United are currently unbeaten with him in the side, recording two 5-0 victories, as well as keeping a remarkable seven clean sheets.
With the Premier League due to restart on 17 June, United will have high hopes of qualifying for next season's Champions League. Currently they sit fifth in the table, with nine fixtures to be played when play resumes.
Source :
90min