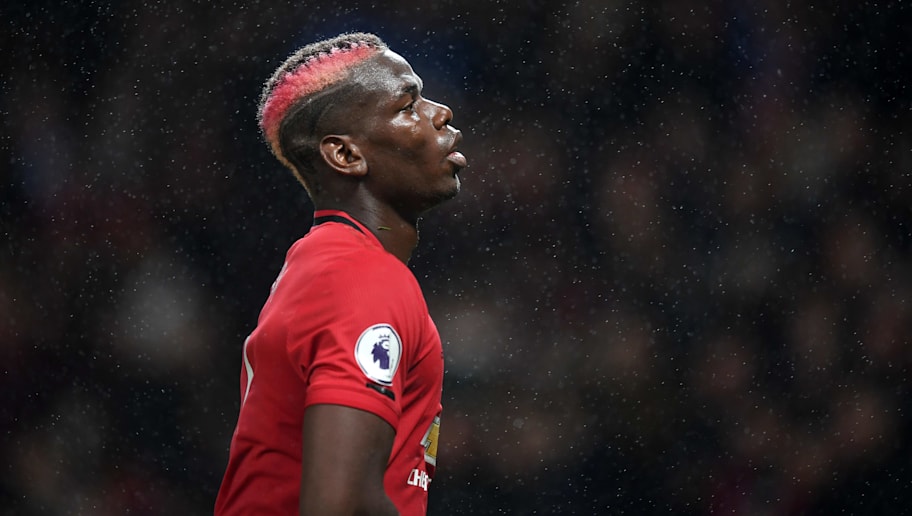 When Paul Pogba doesn't start for Manchester United in Friday night's first game back it should not be unexpected given the circumstances and the player's long road to fitness.
It is entirely logical and not at all controversial, but you can bet that the latter is how it will be framed and reported when the United XI is published an hour before kick-off against Tottenham and the Frenchman's name is only listed among the substitutes.
Large sections of the bloodthirsty media love nothing more than criticising and mercilessly bashing Pogba and a metaphorical licking of the lips is already visible.
A Daily Mail headline reads that Pogba is 'set to be benched' for the trip to north London. The words 'set to be benched' are presented as if a direct quote from another source, yet the piece from The Athletic from which the information does comes not include that phrase at all.
The wording, while credited to someone else, has been made up for maximum impact.
'Benched' instantly has negative connotations, that Pogba is being actively sidelined and/or punished by manager Ole Gunnar Solskjaer. It will be an opportunity for tabloids to feed back into the transfer narrative that has surrounded the player for what has now been well over a year.
As a phrase, 'benched' is also quite wrong in this scenario because to be 'benched' you have to have been in the team in the first place, which Pogba hasn't. He's been injured.
While Pogba has featured in behind closed doors intra-squad friendlies in the last couple of weeks and has been training as normal, he is still far behind his teammates when it comes to real match practice. They haven't played in three months, but Pogba hasn't played in six.
When it comes to actually starting a game, Pogba's last start was nine long months ago.
No player can possibly go from that length of absence to suddenly restarting as normal. The risk of injury, particularly muscle injury, is enormous if he is instantly thrown in at the deep end. United were cautious with him after his January surgery as it was so now will be no different.
It is not further fuel for transfer speculation, it is what it is, a footballer who hasn't properly played football for three quarters of a year being eased back in gradually.
Where it was a crisis position only a few months ago, United have enough resources in midfield to allow that to happen. Fred is a Sir Matt Busby Player of the Year contender, Scott McTominay had returned from injury before the season was suspended, while even Nemanja Matic enjoyed a sudden and unexpected resurgence in February and early March.
Then there is Bruno Fernandes, whose January arrival has completely lifted the whole squad. His partnership with Pogba will ultimately be of great importance to United, but there is plenty of time for that to thrive and it doesn't have to kick-off with a bang this Friday.
Pogba probably will play some part against Spurs. He will personally be desperate for it after such a long time on the sidelines, an absence lengthened by a global health crisis. It just won't be from the start and that is completely okay, understandable and very uncontroversial.
---
For more from Jamie Spencer, follow him on Twitter and Facebook!
Source :
90min