Manchester United recorded a reduced total revenue of £123.7m and an adjusted net loss of £7.3m for the three months ending 31 March 2020 as the club begins to feel the financial impact of the coronavirus crisis. The revenue figure is down nearly 19% on the same period last year.
It was in March that the UK began to impose measures to limit the spread of COVID-19, with Premier League and FA Cup fixtures and all UEFA competitions suspended indefinitely.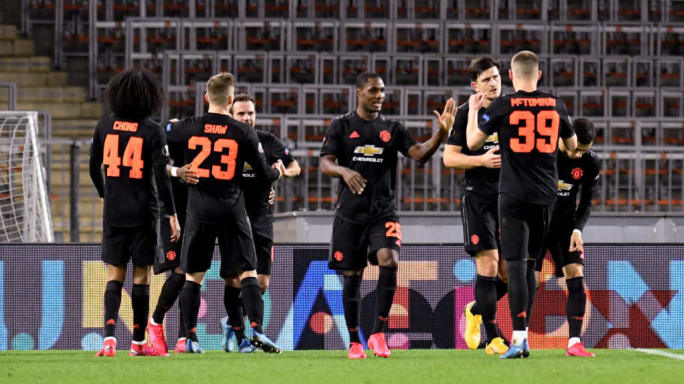 While commercial revenue remains strong, and is actually 3% higher than the same period 12 months ago, both broadcasting revenue and matchday revenue have fallen.
There has also been a negative effect from three postponements in the Premier League, FA Cup and Europa League for games that would have been played. The club has also accounted for a £15m rebate due to broadcasters for the postponed games.
The impact will continue to be reflected in the next financial report, which will cover April and May. The club's flagship Megastore at Old Trafford has been closed since 20 March, while the Museum and Tour and Red Café have been closed since 17 March.
As of 31 March 2020, United had cash balances of £90.3m, as well as access to a further £150m under the company's revolving credit facility, providing crucial financial flexibility.
Net debt is up to £429.1m compared to the £301.7m for the same period in 2018/19. The club puts that down to the 'overall decrease in cash and cash equivalents and adverse movements in the GBP:USD exchange rate.'
Executive vice-chairmen Ed Woodward said, "Our focus remains on the health and well-being of our colleagues, fans and partners around the world and we are extremely proud of how those connected to the club have responded during this crisis. "Since the start of the pandemic, Manchester United and our Foundation have provided assistance to hospitals, charities and schools in our communities, as well as support for frontline workers and vulnerable fans.
"These actions reflect our core values as a club and the resilience through adversity that we have demonstrated many times throughout our long history and will do so again to weather these current challenges.
"In that spirit, we look forward to the team safely returning to the pitch and building on the exciting momentum that Ole and the players had previously achieved, while taking all necessary steps to protect public health. Our thoughts remain with all those affected during this unprecedented time."
United continue to be linked with expensive summer transfers and Woodward recently warned that no clubs will be immune from the financial impact of coronavirus. With United making an operating loss for the quarter that is now clearly reflected in these figures.
"It feels somewhat inappropriate to see speculation about transfers for hundreds of millions in current circumstances," Woodward had explained last month.
"There's a big disconnect between those stories and the economic realities facing football clubs in general. Clearly, it's true we are fortunate to be in a strong financial position compared to many clubs, but we are not immune from the financial impact of what this virus is doing.
"I would say that once we have that visibility of a path through the crisis and coming out of the other side to relative normality, then of course, we aim to remain highly competitive in the market."
---
For more from Jamie Spencer, follow him on Twitter and Facebook!
Source :
90min