 It is a genuine shame it has come to this.
For a brief period, Angel Gomes was considered to be a potential generational talent at Manchester United. He was just 16 when he made his first-team debut in May 2017, the youngest to play for the club since the late, great Duncan Edwards in 1953. The future looked very bright.
But fast forward three years and Gomes has made only nine further first-team appearances. He is now just a day away from leaving the club he first joined at age six when his contract expires.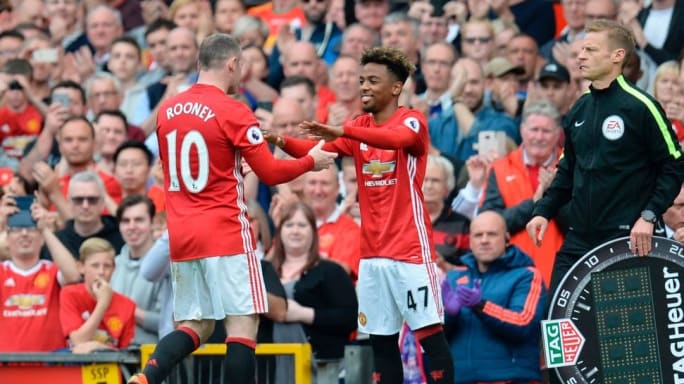 United offered Gomes, who is now fast approaching his 20th birthday and at a key moment in his fledgling career, the chance to stay at Old Trafford. But no agreement has been reached and, barring an 11th hour breakthrough, he will no longer be a United player come 1 July.
Concerns and frustrations over game time are likely to have been a factor in the player's decision to ultimately reject the new contract on the table and walk away. Despite a handsome reported salary of £30,000 per week, worth £1.5m over the course of a whole year, there have also been murmurings his representatives were underwhelmed by United's offer.
Ole Gunnar Solskjaer broke the news this week that Gomes is set to leave. Earlier this month he had spoken with hope that a new contract would be agreed, although even then his words also suggested he was already more than prepared for a parting of ways.
At that time, Solskjaer twice said within just a few sentences that United would 'wish him all the best' if he chose not to stay at the club. Now that he is going, it is disappointing, of course. But perhaps not a huge loss because he hasn't really shown the club what they will be missing without him.
Assessing his point of view, Gomes hasn't had enough first-team opportunities to justify agreeing to commit the next few years of his career to United. But, equally, he wasn't doing enough during his admittedly infrequent opportunities to justify the manager playing him more.
Gomes was impressive during last summer's pre-season tour, which fans hoped might pave the way for a proper first-team breakthrough. Yet pre-season only ever means so much in the grand scheme of things – remember when Jesse Lingard was the star of United's 2013 tour?
Gomes wasn't named in a Premier League matchday squad this season until mid-September. He then started against Astana at Old Trafford in the Europa League shortly a few days later as a lacklustre United laboured and was substituted after 68 minutes when it was still 0-0.
Gomes later played 90 minutes when United failed to break down AZ Alkmaar. Another 90 minutes in Kazakhstan in the reverse fixture against Astana yielded an impressive performance but probably deserves a different context given the make-up of United's predominantly teenage squad that night for a game that was a dead rubber.
His last Premier League appearance came in the form of a 10-minute cameo in a 4-0 win over Norwich in January and he hasn't been named in a matchday squad since later that month.
There comes a point when it is no longer enough to rely on 'potential' and reputation at youth level. At 19 going on 20, Gomes is arguably still too young for that, but at the same time he hasn't particularly stood out in the first-team chances that have come his way.
Consider the difference when thinking back to the breakthrough of a teenage Marcus Rashford, for example, or Mason Greenwood, who has come through and overtaken Gomes to make an impact. Brandon Williams, too, is another teenager who got a chance, impressed, and remained involved. United were not ready to give up on Gomes, otherwise they wouldn't have offered as lucrative a contract as they did for a player who is still relatively untested. But right now, from a fan's perspective, it's far from a gut wrenching feeling that he's leaving.
There might be some regret if he goes somewhere else and makes an impact. Yet, by the same token, the clubs he's been most heavily linked with – Chelsea, Barcelona and Paris Saint-Germain – will have at least as much competition for elusive midfield places as United.
If Gomes was playing at least semi-regularly for United and impressing, it would be a very different story. But he's not and isn't, so as things stand it's difficult to get upset about it.
---
For more from Jamie Spencer, follow him on Twitter and Facebook!
Source :
90min