Questions were asked and many eyebrows were raised when, in 2018, Jose Mourinho invented a 'Manager's Player of the Year' award at Manchester United purely for Scott McTominay, who had just broken into the first team.
Mourinho was responsible for McTominay's emergence at United, and while he was initially viewed by many as the 'teacher's pet' and a height merchant - as the hipsters say - he's gone on to assert himself as one of the first names on the United team sheet.
Granted, anyone who scores a winning goal in a Manchester derby is set to become a fan favourite at some point, but it would be unfair to summarise McTominay's rise thus far with just that admittedly excellent strike versus Manchester City.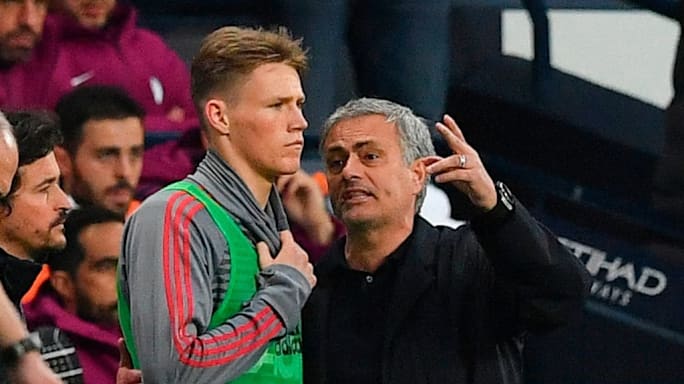 McTominay has slowly turned into a fan favourite at United since his debut season, quietly sharpening his skills and maximising the game time he's been afforded. He's quickly become one of their most reliable options in an era where United's midfield is about as underwhelming as Kurt Angle's WrestleMania 35 retirement match.
But what does he possess that has given him this potential?
It's an obvious one, and something Mourinho has loved since forever, but height as a midfielder is a huge help. McTominay stands at a fierce 6'4, but you wouldn't believe it had you seen him in United's youth academy a few years prior to his debut. He missed a lot of football due to a massive growth spurt from 2014 to 2016, that saw his height rocket up by 14 inches over two years.
While it might have stagnated his development early on, he won't be looking back now. That height provides McTominay with an impressive physical presence in the middle of the park for United, which allows him to assert himself onto the opposition while operating box-to-box. Overall, his physical and mental attributes are his strongest. Combined with his height is a never-ending engine; McTominay is consistently one of United's fittest players, which is recognised by his teammates. He impressed with freakish 5km times back in April and put the lockdown period to maximum use, ensuring that he was strong and well-conditioned for football's return.
When he's not covering every square inch of the football field, McTominay is watching the game closely and motivating his teammates when needed.
His leadership skills have been praised by head coach Solskjaer, and while 'United DNA' has become the butt of the joke on social media, the club has lacked an identity and a spirit within the first-team in recent years. The 23-year-old has bags of passion and applies it to his game appropriately, which has given him a big presence on the pitch.
As exciting a prospect McTominay is, there is still plenty of work to be done if he wants to continue improving. United's midfield remains a major concern. Despite Pogba's return to fitness, they struggle to break down low-block opposition due to a distinct lack of technically sound, deeper-lying midfielders.
While Nemanja Matic and Fred are great off-the-ball, they don't allow United to break down tight defensive lines, and neither does McTominay.
The English-born Scotland international has made 27 interceptions and won 163 duels in 21 Premier League appearances this season, but has only managed one assist and created two big chances from an average of 42.95 passes per match.
It shows that as good as McTominay is in sweeping up play, his forward passing has to pick up. The attacking output isn't enough if he wants to nail down a regular spot next to Pogba, who is in dire need of some help when linking up United's midfield and attack.
Perhaps the signing of a world-class midfield talent, who excels technically, would be of benefit to McTominay. Some players tend to collapse under pressure, but the 23-year-old has demonstrated in his career so far that he thrives on it, which has resulted in him exceeding the expectations of most.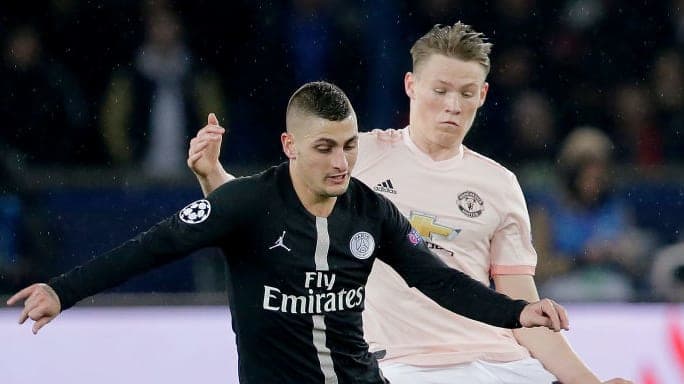 Being alongside a veteran deep-lying playmaker on the training ground would provide United's younger midfielders with invaluable knowledge, and keep the squad on their toes as competition for places becomes higher.
If McTominay can sharpen up his forward passes and break down opposition lines from deep, then suddenly he could start looking like a seriously talented midfielder. He already has the work rate and physicality that many lack, and remains a fan favourite due to his love and understanding of the club, which is something that's incredibly hard to buy in a transfer market.
Only time will tell if United can continue to blood McTominay into one of Europe's midfield dark horses, but with a new five-year-deal signed, it might just prove to be one of the best bits of business they conduct as they look to rebuild in the Solskjaer era.
Source :
90min