Although Manchester United have been blessed with some of the greatest talents English football has ever seen, there's still a whole host of other high profile names who almost made the move to Old Trafford.
Despite the club surging to 13 league titles in the Premier League era, there still remains a sense of 'what if', had some of the world's biggest names pulled on the famous red jersey - particularly in the post-Sir Alex Ferguson years.
Here's a look at a best XI of players who nearly signed for United, during the Premier League era...
---
GK: Manuel Neuer With Edwin van der Sar retiring at the end of the 2010/11 season, Ferguson was on the lookout for a young addition between the sticks.
While United's goalkeeping coach Eric Steele was convinced by the talent of David de Gea, Ferguson had his eyes set on the more mature Manuel Neuer at Schalke.
It wasn't until a trip to watch the young Spaniard - and the persistence of Steele - that Ferguson changed his mind, as revealed by MEN.
After a shaky start to his United career, De Gea has gone on to become one of the top keepers in the world, while Neuer has also had a pretty decent career at Bayern, wouldn't you say?
---
RB: Philipp Lahm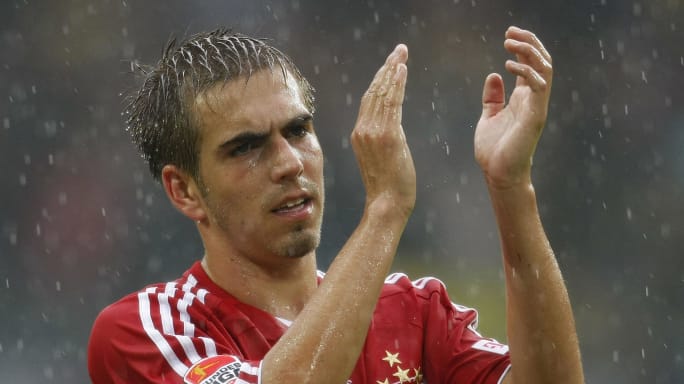 Another German star that Ferguson had his eye on, the intelligent full-back was linked with a move to Old Trafford back in 2008.
With Gary Neville continually plagued by injury as he approached the end of his career, the club were in search of a replacement.
Lahm could not be swayed however, despite the consideration of a new challenge, and United ended up signing Rafael and Fabio instead.
---
CB: Sergio Ramos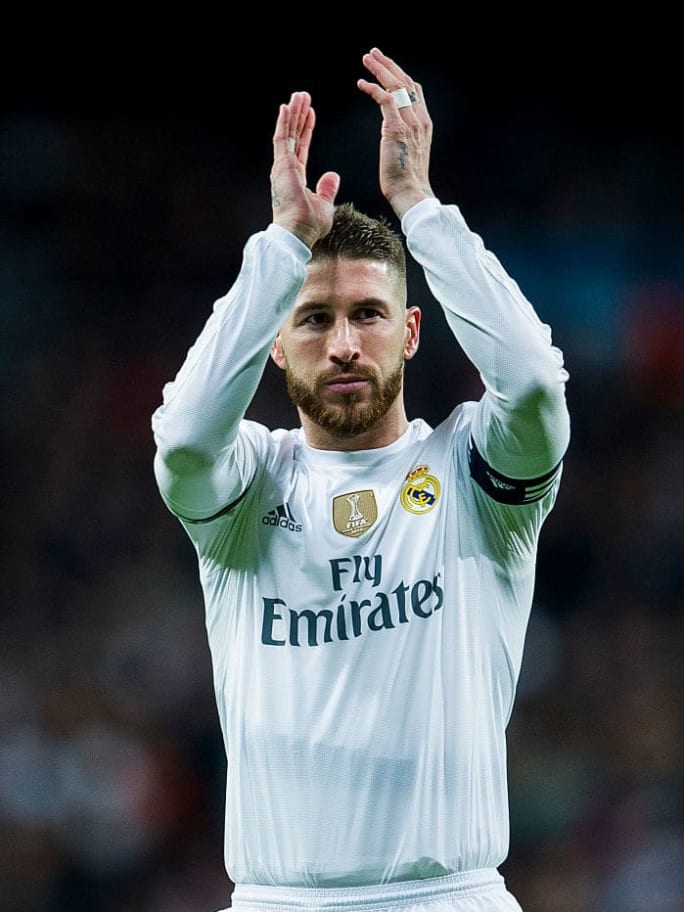 Despite the anger that is often thrown the way of Sergio Ramos for his s***housery and disciplinary record, he is undoubtedly one of the greatest central defenders in world football.
With Louis van Gaal set for his second season in charge at the club, Ed Woodward and co made a move for the Real Madrid captain in 2015.
As has become the norm for high profile United transfer sagas in recent seasons, the Red Devils did not get their man, and Ramos signed a new contract with Los Blancos.
To be fair, he's no 'slabhead'.
---
CB: Raphael Varane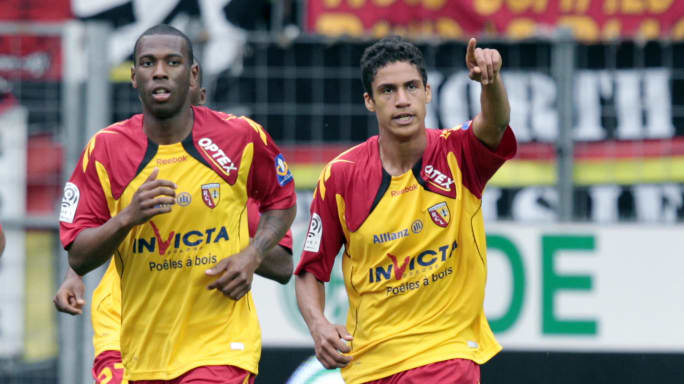 While there is still time for Raphael Varane to make the move to the club - fingers crossed - there have been a number of failed attempts thus far.
Back in 2011, after Varane's debut season at French side Lens, Ferguson was keen on the then 18-year-old and believed he had his man, before Zinedine Zidane (only a club advisor in those days) swooped in and persuaded him to sign for Madrid.
To make matters worse, Varane was largely put off by United's move for Phil Jones and thus shifted his focus elsewhere. The two men have drastically differing careers since then.
---
LB: Leighton Baines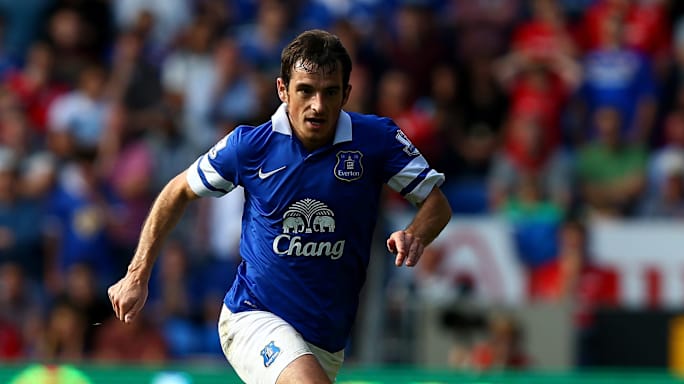 While not exactly a footballing superstar, there is no denying Leighton Baines was England's best left-back for a stretch.
With former Everton manager David Moyes taking charge at United, he sought to raid his prior club for the services of Baines and Marouane Fellaini in a joint bid. Sadly for Moyesy, he only managed to get one of them.
---
CM: Cesc Fabregas
With Fabregas enduring a perhaps frustrating spell at Barcelona, United and Moyes were seeking to pounce in 2013, before the Spaniard ultimately ended up at Chelsea a year later.
It wasn't the first time Fabregas has decided against a move to Old Trafford, as United had competed for his signature in 2003, before he joined Arsene Wenger's Arsenal side, and lit up the Premier League.
---
CM: Toni Kroos Another failed transfer of the Moyes era, Kroos was perhaps the closest of them all to joining the club, before the sacking of the Scotsman scuppered the deal.
Couldn't they have just waited a little bit longer to sack Moyes?
---
AM: Ronaldinho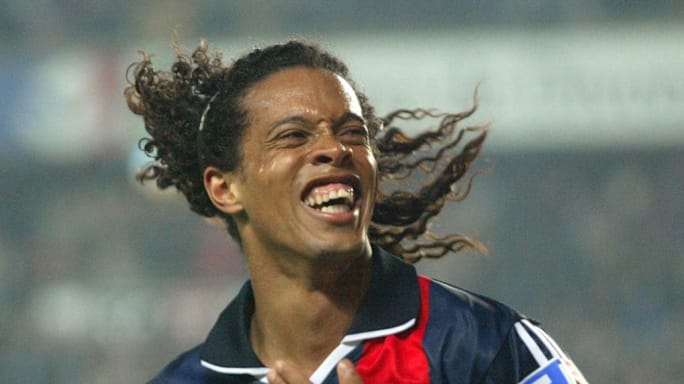 The greatest 'what if' of them all, the mercurial Brazilian was so nearly a United player back in 2003.
A £30m bid was placed for the PSG star, but Ronaldinho revealed, as quoted by MEN: "I told the English I had chosen Barça. It was the right choice."
---
RW: Arjen Robben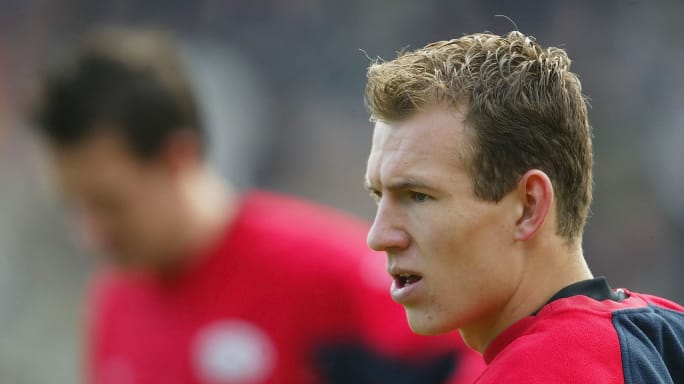 The Dutch maestro may have ended up at Chelsea in 2004, but he came close to a move to Ferguson's side beforehand.
Unfortunately for the Old Trafford faithful, Robben turned the club down, reportedly due to the smell of the training ground, according to Rio Ferdinand (as reported by Metro).
---
LW: Gareth Bale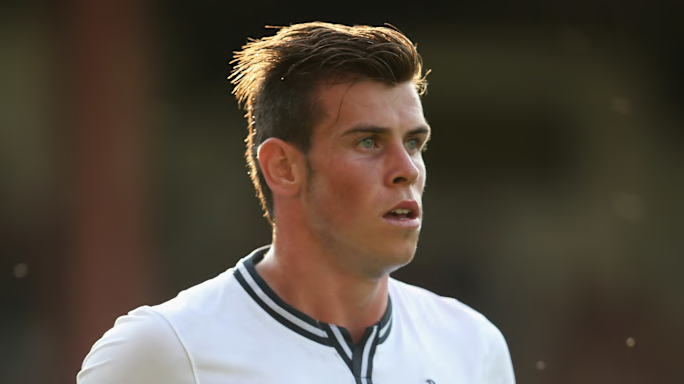 Another failed transfer move for Moyes in the summer of 2013, Gareth Bale snubbed a move to Manchester United to head to Real Madrid.
The club have since been cursed with links to him for every summer since despite no deal even close to being done.
---
CF: Alan Shearer In the mid-1990s, Ferguson seemingly had it all: silverware, Eric Cantona, a young crop of emerging talent, Eric Cantona, everything he could possibly desire. But not Alan Shearer.
He made moves for the striker in 1992 and 1996, but Shearer instead made switches to Blackburn Rovers and boyhood club Newcastle United respectively.
Although United were certainly not short of striking options, one can only imagine the number of goals Shearer would have amassed at Old Trafford.
---
Source :
90min