Given there's more important things in life, football is on a completely necessary extended break.
We all know why, and you should do your bit.
Yes, you.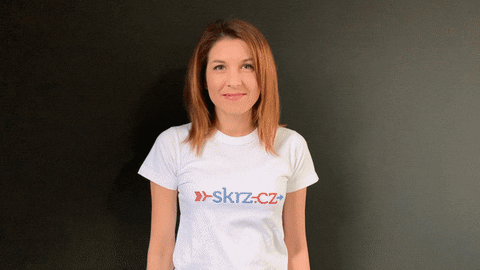 But given we're a football website, and we're seeing that there's a fair bit of time to reflect (a growing number of us have shut ourselves in our homes - I've been here since Wednesday and I'm absolutely fine with it), we thought we'd start to reflect on the state of football as it's been left.
We're going with a club-by-club breakdown, starting with ​Manchester United.
We'll look at it all - how it's gone, how it could go when it all starts up again, and what the long-term future might hold.
So sit back, grab your cup of tea and consume a hot, steaming pile of Manchester United content.
---
As It Stands
United find themselves on their longest unbeaten run with Ole Gunnar Solskjaer as permanent manager - 11 games ain't bad at all - and they've conceded just two goals over the course of that spell. Granted, the opposition has been mixed (some very bad), but it's been a great response to that absolute horror show at home to Burnley in January.
They sit just three points behind fourth-placed Chelsea, and have a favourable run-in to make a real assault on the Premier League's top four...if and when the season resumes.
They're still in the FA Cup (an away trip to Norwich is scheduled for the last eight) and are among the favourites to win the Europa League. Their last outing was a 5-0 win over Austrian league leaders LASK in the last 16 first leg, so United are effectively in the draw for the next round. Again, if and when it happens, and in whatever form is decided.
It's no coincidence that they've looked an infinitely better team since the arrival of Bruno Fernandes, who has also ​won the Premier League Player of the Month award for February.
---
Injury Status & Potential Returns
Whenever they next play a game of football, United should have ​Paul Pogba back and ready to start. The prospect of playing him in the same midfield as Bruno is both exciting and terrifying, given it actually has the potential to be pretty good. United don't do pretty good midfields in the post-Ferguson era.
Anthony Martial missed the last game but has no long-term concerns, while Marcus Rashford's recovery depends on the length of time away. It was expected he'd return at some point in April, and he now has a little more time to get himself fit and firing.
United are to train as normal, though will proceed carefully given the threat of the virus spreading.
---
Remaining Fixtures & Season Projection
I'll level with you - there's little chance of the Premier League returning in early April as currently planned. But if and when it recommences, United will have nine games left to play, not including fixtures in cup competitions.
Their remaining league games are listed below. We'll throw in a result prediction and a projection on how they do for fun, too.
| | |
| --- | --- |
| Fixture | Prediction |
| Tottenham Hotspur (A) | Win |
| Sheffield United (H) | Draw |
| Brighton & Hove Albion (A) | Win |
| Bournemouth (H) | Win |
| Aston Villa (A) | Draw |
| Southampton (H) | Win |
| Crystal Palace (A) | Win |
| West Ham United (H) | Draw |
| Leicester City (A) | Draw |
Total Points Projection: 64
Predicted Finish: 4th
Yes, it's hard to imagine United finishing the season undefeated, but upcoming opposition, mixed with results in big games suggests it's actually a possibility. The prospect of finishing fourth isn't out of the question, though depends on the form of teams above them.
When it comes to the cup competitions, we're not really sure how they'll play out, considering they could be reformatted.
You'd expect United to reach the latter stages of the Europa League given their standing in the group of teams that remain (a bad draw with Inter or Wolves could be an issue), while they seem good for an FA Cup semi-final place at the least.
If United can get the momentum they've created back quickly when the football resumes, they'll be difficult to stop.
---
Player Contract Status
Nemanja Matic, who was set to be out of contract in the summer, is set to sign an extension following his upturn in form. He'd already had an option to trigger a further year in his existing deal but has done enough to stay longer.
Doubt remains over whether Timothy Fosu-Mensah will earn a new deal and whether Angel Gomes wants one, but no other first team players are expected to walk for nothing this year.
Paul Pogba has two years left on his own contract and could even sign a new one at some point, given the likes of Real Madrid and Juventus seem to be looking at cheaper alternatives.
---
Summer Transfer Plans
Looking beyond the current season, United are hoping to acquire new players in a number of positions. Per 90min sources, the club want to sign ​Borussia Dortmund's Jadon Sancho to end their issues on the right side of attack, and they're willing to pay up to £120m to make it happen.
He's their number one target, while Aston Villa's Jack Grealish has been on their ​shopping list too. It's a case of Grealish or James Maddison for a spot in the midfield, though Grealish is the cheaper option and in better form. Whether Pogba stays and has an influence on a signing in this position remains to be seen.
Odion Ighalo could sign permanently (he'd be a cheap striking option) as United want a new forward, while a defensive midfielder and central defender are secondary targets. They'd like to sign three players at least.
---
Long Term Targets
Without wanting to sound ironic, this is Manchester United. They should be challenging for the Premier League title, and they haven't done so for seven years.
Doubts remain over whether Ole Gunnar Solskjaer is the man to take them back there, but recent form suggests he's on to something. With a few key additions - like the ones mentioned above - and a continuation of good form, United have the potential to improve again next season.
The current gap to Liverpool is a huge one to make up, and while it's incredibly unlikely United will be able to reach the bar Liverpool have set in the next year or so, they need to be ready to pounce if Liverpool's form dips. ​Manchester City will come back stronger you can bet, but United's long-term aim has been to get back in a position for long-term success.
They've done it slowly and are now, after a time of massive doubt, seemingly on the right track.
---
For more from Scott Saunders, follow him on Twitter!
Source :
90min